Businesses of all sizes have ambitions to put the customer at the heart of everything they do. Customer-centricity is an organising principle within the business that puts the customer's experience and satisfaction before organisational structures, convenience or legacy. But customer-centricity can affect retailers' businesses: they have to overcome challenges. Technology, staff skills, organisational structure and brand communications can all get tested. With mobile commerce taking off, customers now expect swift responses through every touchpoint from social to delivery. Fulfilment Online is constantly changing and requires constant attentiveness. As Forrester senior analyst Emily Collins says: "Customer relationships are now the only remaining source of competitive advantage, which makes earning customer loyalty mission-critical".
Challenges and Meeting the Customers' Demands
No matter their size, retailers are now judged by customers against really high standards. Companies such as Airbnb, Amazon, Uber and iTunes now connect with customers in new ways. Customers are now demanding and unforgiving. Not only do the demands affect processes and people, they also affect the brands that have to bring values to the market and to their customers. But innovation can always improve so any time retailers think they have mastered everything; there will be new models and changes.
Retailers have to sprinkle innovation over the experience they already offer to customers, but in a way that feels natural. Retailers might be afraid of disrupting what they already have, but mobile apps offer plenty of room for experimentation. It is very important to know your market, your customers and the expectations that they have. For 28% of respondents, customer-centricity is having a major impact on staff skills.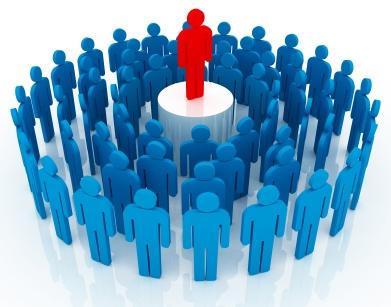 Fulfilment Online: The Importance of Technology and Innovation
For Retailers, technology is the area in which customer-centred commerce is having the biggest impact. It is both the most difficult area to improve and the one providing with the most progress. Cloud-based solutions enable business agility, so that retailers can differentiate and innovate while still having everything in one place without compromising brand control. Customer experience is everything from the moment they reach your website to the moment they receive their product. Not only do retailers need to perform in all channels, they also need to collect customer data and to improve the customer's experience according to that data.
According to the InternetRetailing UK Top500, the Elite Retailers in 2017 are Amazon, Asda, Boots, John Lewis, Marks & Spencer and Tesco. This is based on 6 dimensions: innovation, customer's experience, logistics, merchandising, brand engagement and mobile and cross-channel commerce. At Fulfillment Logistics, customers are at the heart of everything we do. So if you are looking for Fulfilment online solutions, get in touch!